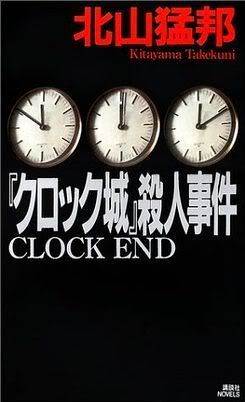 In 1994 a sunspot 30 times as huge as the earth was discovered and by its influence the planet has been in disorder since then. The world is said to meet its demise in 1999. It is in that year, that a certain request for detective
Minami
Miki
drops in. He proceeds to Clock Castle, whose outer wall is furnished with 3 huge clocks which display past, present and future, and whose interior is divided into 3
separate
mansions as well. The proprietor's daughter,
Kurou
Ruka
, is said to be Midnight's Key, a crucial being in earth's final moment. She asks
Miki
to investigate the
eerie face
staring out of the cellar's wall.
Ruka
suspects a ghost called
Skipman
, which rumor has been passed on in the mansion for generations. This
Skipman
is supposed to be able to rip a hole into time and travel into the past and future. Soon after
Miki
begins his investigations, a seemingly impossible murder resembling the legend of
Skipman
ensues...